About Holloway Construction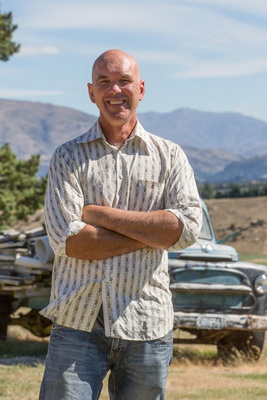 Local Wanaka Builders
Founded in 1998, Holloway Construction is a team of Wanaka locals who build new architectural homes and strawbale houses. We have built our reputation on quality, honesty and style. With Central Otago's dramatic landscape offering the ultimate canvas, Holloway Construction creates homes that truly reflect both the client's and architect's vision. All our building projects are individually unique and express who the owners are, producing forever homes.
One project at a time
We have a saying, "One project at a time, well built." A successful project for us starts early in the building process, with proper consultation and a healthy relationship between the owner, architect and contractor. If this is achieved then the construction process will be smoother, more enjoyable for all and beneficial to the outcome of the project. We are strong believers in clear honest communication, diligent work ethic and operate with a very hands-on focused approach.
With you from start to finish during throughout the building process
Our highly skilled team of builders are passionate about the work we produce, Central Otago, and sustainable building practices. If you have the idea of building a spec home for quick resale then Holloway Construction is probably not for you. However, if you're wanting a well-built, unique home providing many years of comfort and peace of mind, then Holloway Construction should be top of your list. Please feel welcome to arrange a meeting to check if Holloway Construction is right for you.
Brendan Holloway
Brendan has over 28 years of experience in the building industry and started Holloway Construction in 1998. With Brendan being a long-term local, he has plenty of skin in the game to ensure each project is done correctly and to high standards.
He's a Licensed Building Practitioner, who has been working on strawbale homes for the past 12 years and on architectural homes for over 20 years. He's naturally details orientated and brings creative problem solving to every building project.